In our current market in the Upstate, homes are selling on average for roughly 97% of list to sales price. Simply, that means that when you list your home for $200,000, you can expect to receive about $194,000 for your home. You can also expect to be sitting on the market for around 58 days. 58 days on the market means you'll likely be paying 2 mortgage payments while you're in the process of selling your home. Let's say that's about $1,100 a month.
What does this mean? This means, that in our current market if you are trying to sell your home with an average Real Estate agent, you can expect to be trying to sell your $200,000 home and spend about $8200, just during the time you are waiting for it to sell, based on the average list to sales price of our market as well as the average days on market.
So how could you possibly sell your home for more money and less time in this market?
Well, first of all, you aren't going to be listing your home with an average, real estate agent.
When listing with Harbin & Co. you're getting more than just a sign in the yard. You're getting results, driven by a passionate husband and wife team. We want to make you a part of the family. We know you don't want to be used for your listing. We SELL homes, not list them.
Our average days on market in the office is 20 days. And average list to sales price is 98.8%. That means now when you are selling your $200,000, you can expect to receive $197,600, and likely pay 1 mortgage payment of $1100. This would mean, while you're selling your home, you can expect to spend approximately $3500.
When you list with an average real estate agent, you can expect to spend $8200, but with us, you can expect to spend $3500* That right there is a $4700 DIFFERENCE!
My question to you is, can you really waste your time, money and efforts listing with an average agent, or are you going to call Harbin & Co. to get your home SOLD?
Call us today for a FREE, no-obligation consult, and let us show you how we can help you get your home sold.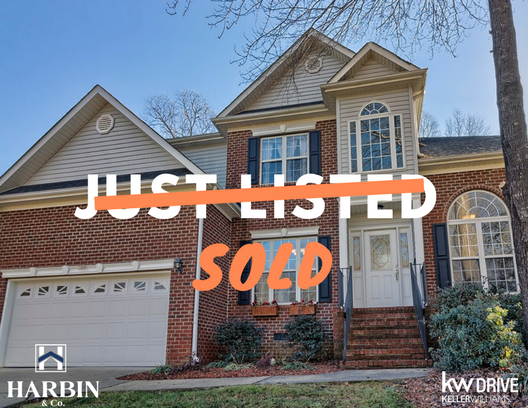 -Kelsey Harbin
*DISCLAIMER. All information is based on statistics provided by GGAR from Jan 2017 to present. These are averages and approximations. Not all sales are the same.